Finding the perfect present for that special someone can be a time-consuming process. That's why alcohol gifts are a life-saver; you don't need to make sure it's the right size, cut or material – just the right price and flavour. With so much choice, however, the options can be overwhelming. In this article, we guide you through our team's advice for giving the perfect alcohol gift every time.
First up, we're going to begin with the tip that every expert gave us: consider what the recipient wants.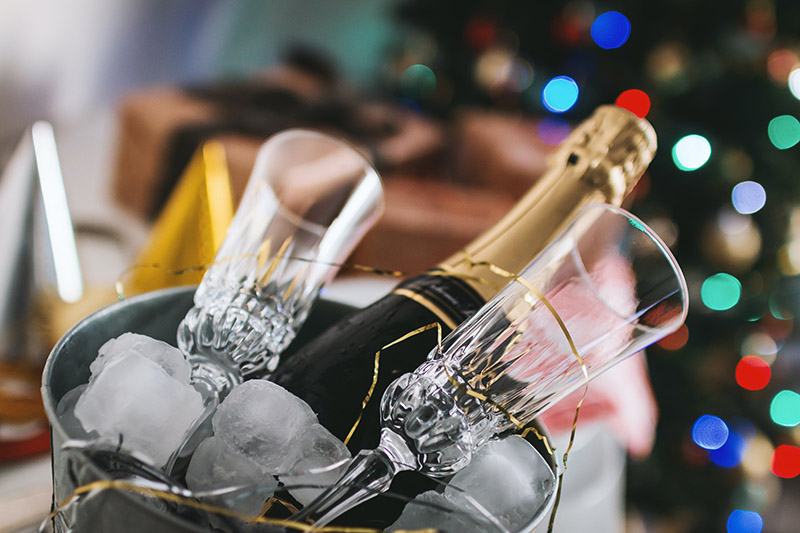 While it sounds obvious, it's easy to be swayed by your own preferences, what's fashionable or what's on offer. And if your choice is wide of the mark, it can seem as if you haven't given the gift enough thought.
In that vein, it's important to remember that not everyone drinks. The recipient may abstain for health or religious reasons, for instance. In such cases, consider buying an alcohol-free wine or spirit. They'll be impressed that you made the effort.
Our experts also highlighted that it's important to take the occasion into consideration. Here are some of their recommendations for popular celebrations.
BIRTHDAY ALCOHOL GIFTS
A birthday is a personal occasion, so really focus on the recipient. Try getting something they wouldn't normally buy for themselves. Struggling for alcohol gift ideas? Consider a limited-edition version of their favourite beer, wine or spirit. A wine delivery, with six or more bottles, also has the wow factor.
Of course, you don't have to break the bank. Pick a mid-range wine and then pair it with a little something extra, like wine glasses. Or add a small box of chocolates or one of our themed hampers to make the gift really personal.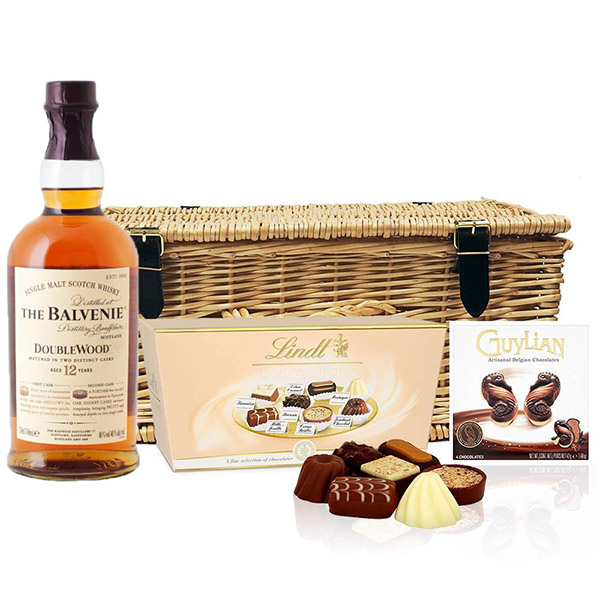 DINNER PARTY GIFTS
No one would dream of turning up to a dinner party empty-handed. Wine and beer are traditional offerings because they can be used to say thank you or contribute to the meal.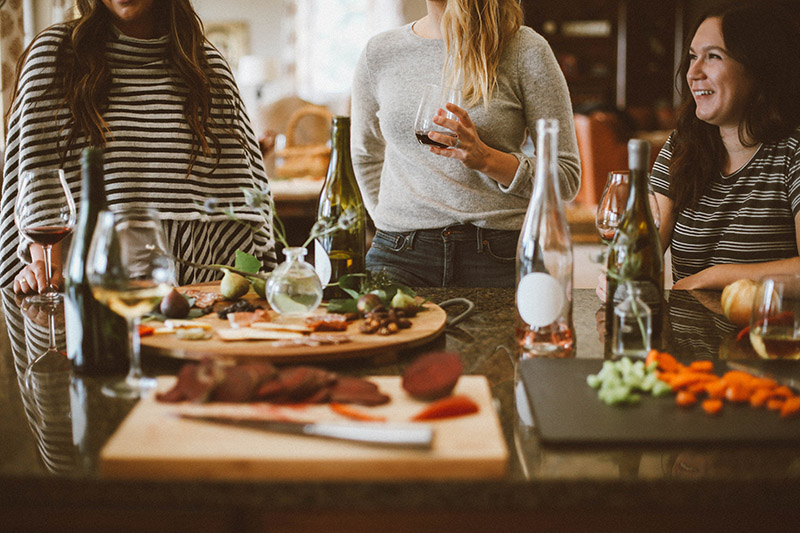 Depending on how well you know the host, consider asking them what's being served, so you can bring along the perfect accompaniment. Even if you don't drink it that evening, it demonstrates that you appreciate their efforts.
Of course, if it's a housewarming, take a bottle of fizz. Champagne or Prosecco are ideal because they're synonymous with celebration.
WEDDING AND ANNIVERSARY GIFTS
Is there a better occasion for champagne than a wedding? Champagne gift sets reflect the significance of the event and that you want to help the happy couple celebrate.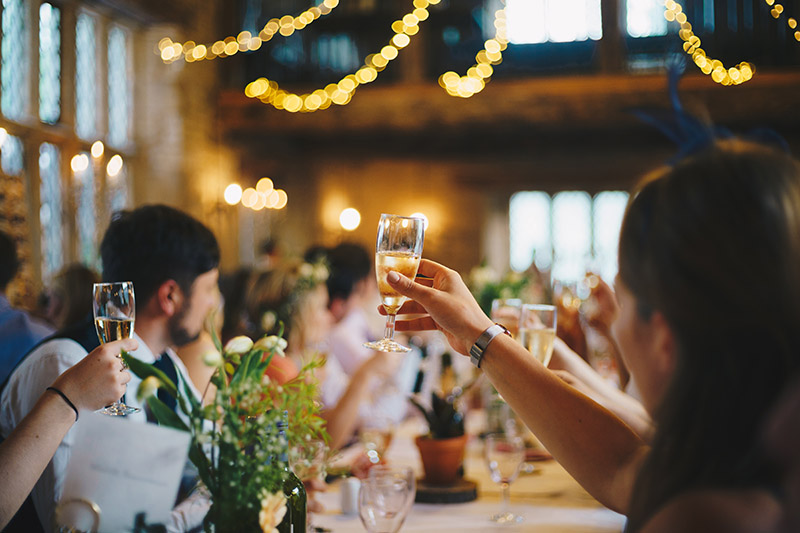 Vintage sparkling wine is the gold standard for both weddings and anniversaries. If you want to impress, try to find a vintage that matches the year of their marriage. Add champagne flutes for the finishing touch. Just remember that the glasses should complement the star of the show, not overshadow it!
CHRISTMAS AND HOLIDAY GIFTS
Thankfully, there's always a wide variety of seasonal alcohol gift sets in the shops around Christmas. From beer gift boxes to wine gifts and special-edition gins, there really is an option to suit every palate.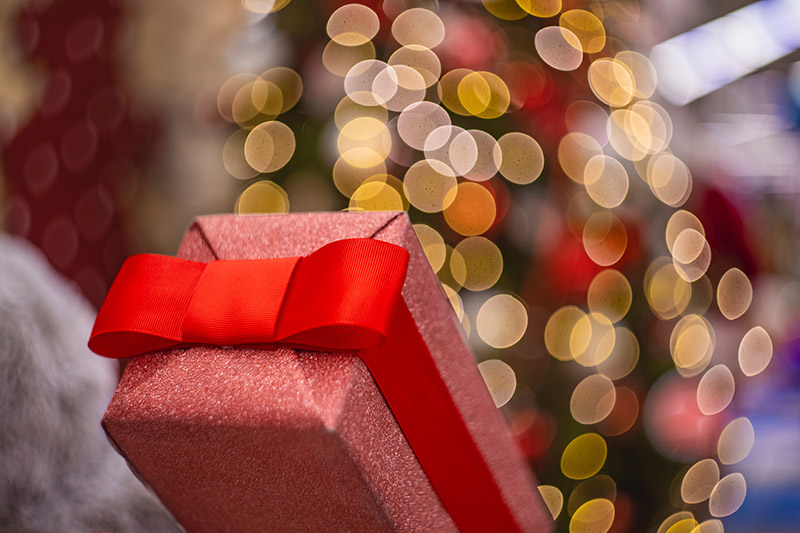 For Christmas dinner parties, we recommend taking a bottle of bubbly for the host or a Prosecco gift set. You could also take a nice bottle of white wine to accompany the turkey, or a full-bodied red to sit alongside the cheeseboard. If you want to spend a little more, consider a liqueur or a spirit for the host to keep – or serve after dinner. Brandy, sherry and whisky gifts are all impressive and can be savoured after a delicious meal.
HOW TO SEND ALCOHOL AS A GIFT
Although sending alcohol as a gift is a nice idea, try to avoid doing it yourself. It can be difficult to wrap a glass bottle so that it doesn't break or leak en route. Plus, it can be heavy, which adds to the cost.
Instead, let a retailer do the hard work for you. At Bottled & Boxed, we offer an alcohol gift delivery service. Just pick the appropriate present from our online store, enter the delivery address and we'll wrap the alcohol present and mail it to the lucky recipient. Simple!
A word of warning if you want to send alcohol gifts abroad: it can be difficult, and you may run into customs issues. Our top tip? Speak to a retailer in their country and ask them to arrange an alcohol gift delivery for you, or contact us to speak with our worldwide delivery specialists.
HOW TO WRAP A BOTTLE OF ALCOHOL
We've all been there, staring at a bottle wondering how on earth we're going to package it up! Trust us! But with years of practice under our belts, we have a few tips.
Use wine gift bags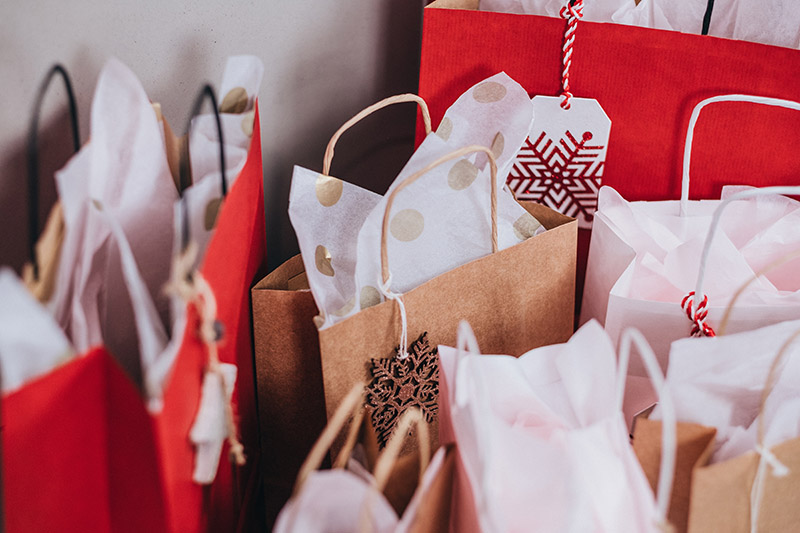 By far the simplest option when it comes to wrapping a bottle of alcohol; just pop the bottle in the bag and seal with tape before writing the gift tag.
Remember: there are some fantastic fabric options on the market these days, to make your gift more sustainable. Your recipient can use the bag again, cutting down on waste that goes to landfill.
USE WRAPPING PAPER
This is more complex but sometimes unavoidable if the bottle is too large for a wine gift bag. You'll just need some gift wrap, scissors, a ribbon and sticky tape.
First, measure some wrapping paper. Do this by placing the bottle along the short edge of the roll and then wrap the bottle to make a tube. Once the bottle is covered, give yourself an extra centimetre or two, allowing for trimming errors. Lightly mark the plain side of the paper so you know where to cut.
Unwrap the bottle and cut along the length of the paper from your mark.
Fold the jagged edge of the paper on itself to create a neat, straight line.
Roll the bottle back up in the paper tube, then stick the paper down along the folded edge.
You should have some extra paper at the bottom of the tube. Shift the bottle down so you have around 5cm extra at the bottom. Snip vertical cuts up to the bottom of the bottle, so you have five or six tabs. Fold the tabs into the middle and seal with tape. This will give the parcel a flat bottom.
Stand the bottle upright. Loosely tie a ribbon around the neck of the bottle and tighten it before tying a bow.
Add a gift tag and voila! You're done!
ALCOHOL GIFT-GIVING ETIQUETTE: DOS & DON'TS
Apart from considering the nature of the occasion, keep the following pointers in mind:
Introduce your recipient to something new: Use the celebration as an opportunity to buy something they wouldn't. For example, treat your G&T fanatic father to a navy-strength gin or your whiskey-loving lover to a lesser-known single malt brand.
Create a personalised alcohol gift set: If you feel your gift is not enough, pair it with something else. This could be anything from delicious chocolates that you could pair with Cognac or a nice glass they can reuse.
Give serving suggestions: For instance, include a cocktail recipe with your gift, or food pairing suggestions, to add a personal touch.
Get local: If you're travelling to visit friends or loved ones, take a bottle from your local area.
Don't break the bank: If the ideal gift is at the higher end of your budget, there are often more affordable options available. Speak to an expert for their advice on the alternatives.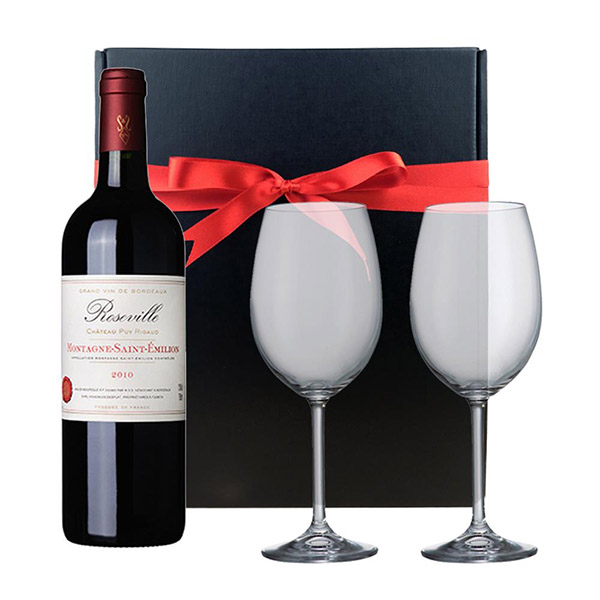 FIND THE PERFECT ALCOHOL GIFT TODAY
Here at Bottled & Boxed, we can help you find the right drink for any kind of celebration. Want special alcohol gifts delivered in the UK? We can even offer next-day delivery on luxury champagne gift sets (to locations within the UK). We can also personalise champagne bottles so you can give your loved one something as unique as they are.
Take a look at Bottled & Boxed's selection of luxury alcohol gifts and sets today.
Our expert team shares its top tips for giving alcohol gifts. From alcohol gift ideas to how to wrap a bottle of alcohol, you'll give the perfect present every time.