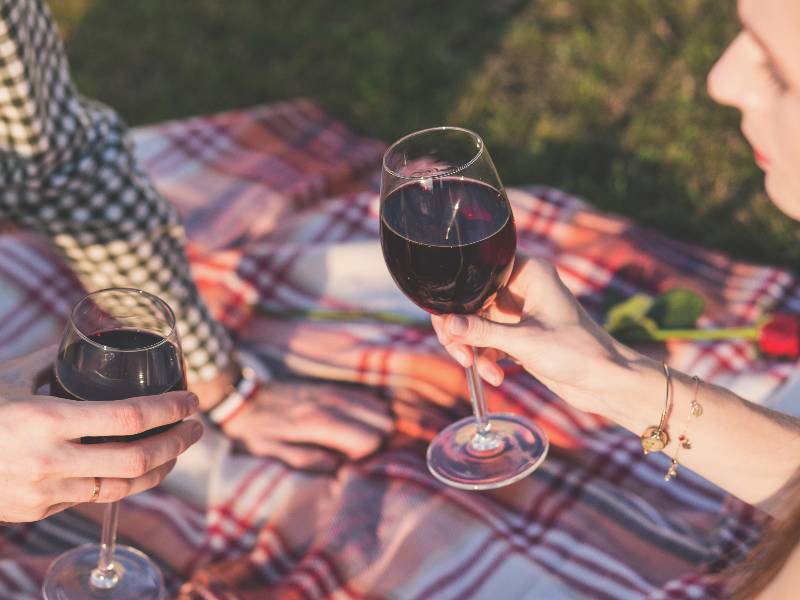 French wine is often considered the best in the world. To keep up with global demand, the country produced an incredible 47,857,000 hectolitres in the year to April 2016* — the equivalent of 6.38 billion bottles.
France has a long and rich history with winemaking, which has helped shape its reputation for romance and fine dining. Read on if you'd like to learn more about the complex and fascinating world of French wine.
La vie est trop courte pour boire du mauvais vin.
Life is too short to drink bad wine.
French wine glossary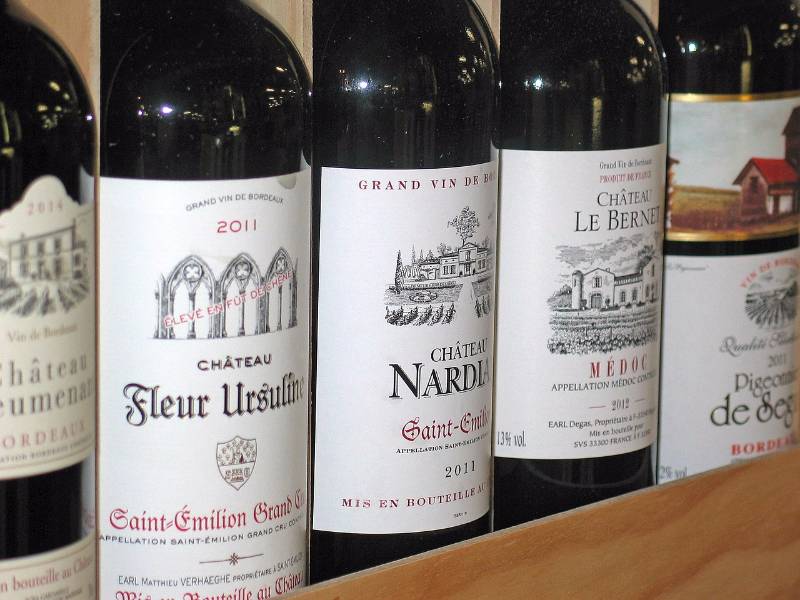 Whether you're looking at labels or ordering wine in a restaurant, knowing your French wine lingo can help you choose the perfect bottle. Here are some of the most common terms:
| | |
| --- | --- |
| Vin | Wine |
| Blanc | White |
| Rouge | Red |
| | |
| Brut | Dry (used to describe sparkling wine) |
| Sec | Dry, but means medium-sweet with regards to champagne |
| Demi-sec | Medium-dry |
| Doux | Sweet |
| | |
| Pétillant | Lightly sparkling |
| Mousseux | Sparkling |
| Crémant | Sparkling wine made outside the Champagne region |
| | |
| Blanc de blancs | White wine produced exclusively from white grapes |
| Blanc de noirs | White wine produced from black grapes, such as Pinot Noir |
| | |
| Château | A wine estate |
| Cru | A classified wine estate |
| | |
| Varietal | A wine named after the grape it is made from |
| Annee | The vintage (year the grapes were harvested) |
| | |
| Grand vin | A producer's best wine |
French wine classification system
The French geographical indication or appellation system, governed by the Institut National des Appellations d'Origine (INAO), gives protected status to wines of certain origins.
It is linked to the concept of terroir: the environmental conditions affecting an area where vines are grown. Covering factors like soil acidity and climate, terroir cannot be replicated elsewhere, making the grapes grown there — and therefore the wines they create — unique. The appellation system certifies that a wine was produced within a particular terroir.
There are three certifications, which provide different assurances about how and where a wine is produced. Protection by national and EU law means mislabelling is illegal; for example, a wine cannot be called champagne if it was not produced in the Champagne region.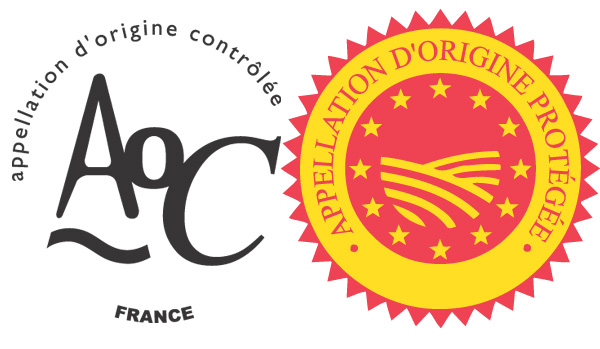 Appellation d'Origine Protégée (AOP) is the highest classification, awarded to wines produced in a defined geographical area using traditional techniques. It is a European certification known as Protected Designation of Origin (PDO) in English. This replaced the French Appellation d'Origine Contrôlée (AOC) certification, which you will still find on older labels.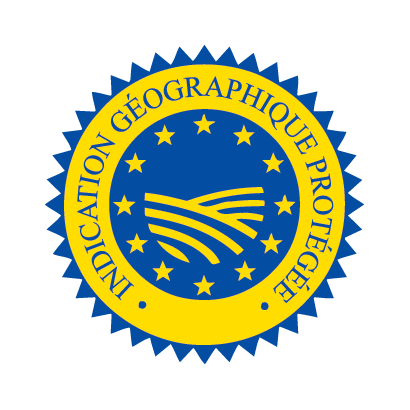 Indication Geographique Protégée (IGP), or Protected Geographical Indications (PGI) in English, is a European certification. It replaced the French certification Vin de Pays in 2012.
IGP certification is awarded when at least one aspect of the wine production process is restricted to a specific area, but the full AOP criteria is not met. There are 74 IGP wines registered in France, which account for a third of wine production, according to the INAO.
Please note: Vin Délimité de Qualité Supérieure (VDQS) is an abolished certification which referred to a level between AOP and IGP.
Vin de France, previously Vin de Table, certifies that a wine has been produced in France. These tend to be 'everyday' wines which are produced across, or use grapes from, various regions.
Does a higher classification mean the wine is better quality?
Classifications can help you to make informed choices — for example, if you wish to buy an authentic bottle of champagne — and are generally an indicator of quality.
However, a lower classification simply means that certain regulations have not been met, and that is not necessarily a bad thing. Much like the Super Tuscans of the Italian wine world, there are wines that 'break the rules' but are high quality nonetheless.
French wine regions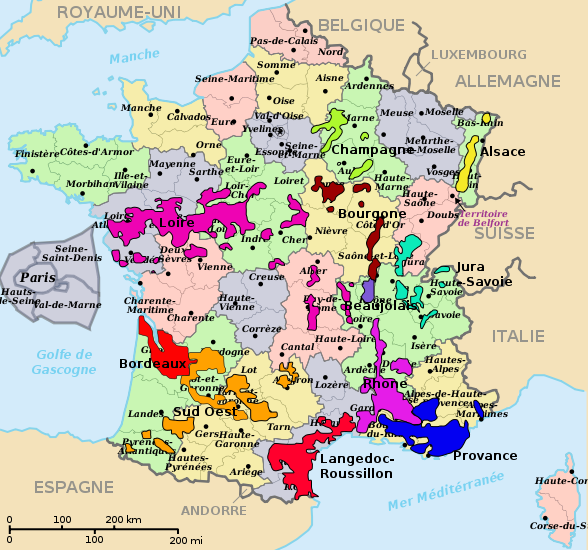 OIV forecasts suggest that France had 7,860 square kilometres of vineyards in 2015. These winemaking areas are spread across most of France, excluding the cooler north coast. See the table below for information about some of the main French wine regions and their most famous exports:
Alsace

Alsatian wine is predominantly white, and has German influences due to the region's proximity to the border. Most notable for its Rieslings.

View our range of Riesling wines.

Bordeaux

The largest wine-growing area in France, and home to 54 appellations. Predominantly red wines. In Britain, red Bordeaux wine is often called 'claret'.

View our range of Bordeaux wines.

Burgundy (Bourgogne)

More AOCs than any other French region, and home to Chablis and Beaujolais subregions. Famed for its dry pinot noirs and chardonnays.

Champagne

Famed worldwide for its sparkling wines. Producers are extremely important, with the likes of Krug, Mumm, Tattinger, and Moët & Chandon among the most notable.

View our full range of champagne.

Jura

Exclusive home to the white Savagnin grape, which gives a distinctive sherry-like taste to vin jaune (yellow wine) such as Château-Chalon AOC.

Languedoc-Roussillon

Warm weather yields rich, full-bodied reds with high alcohol content. Also home to the oldest sparkling wine in France, Blanquette de Limoux AOC.

Loire Valley (Vallée de la Loire)

Predominantly white wines, including sparkling Crémant. Tend to be best in their youth.

Provence

Known for its rosé wine, including Côtes de Provence AOC and Côteaux d'Aix AOC.

Rhône Valley (Vallée du Rhône)

The region's major appellation is Côtes du Rhône AOC, which predominantly uses Grenache grapes.

Savoy (Savoie)

Home to rare grape varieties that yield distinctive wines, such as Chignin Bergeron AOC.
Here at Bottled & Boxed, you'll find a wonderful range of French wine including Chardonnay, Merlot and Sauvignon Blanc. We also offer a huge selection of Champagne from the finest producers. Treat yourself or a loved one today. A votre santé!