"REWARD AND DELIGHT YOUR STAFF, CLIENTS AND PARTNERS WITH A GENUINE TOKEN OF THANKS, WHATEVER THE SEASON. UK NEXT WORKING DAY DELIVERY AS STANDARD."
Treat your staff and clients to one of our beautifully presented gifts. Whether you're looking for wine, spirits, chocolates or anything else, our corporate gifts team are poised to help you to with gift options for colleagues and employees. We will work with you to create a customised, cost-effective solution just for you.
YOU CAN RELY ON US FOR
- Quick response times
- Bespoke boxes made to your specification
- Bulk order prices on application
…No order of business gifts is too big or small for us, and our team is always on hand to deal with any enquiries. We are committed to dealing with enquiries immediately, so please give us a call on
01325 313456
(9am-5pm Mon-Fri) or e-mail us on
info@bottledandboxed.com.
GIFTS FOR YOUR TEAM
Wine and Champagne makes the perfect gift for your employees, so whether you're celebrating a company landmark, or wishing staff a 'Happy Christmas', we can provide the ideal gift. Choose from our range, including popular affordable wines and vintage Champagnes alike.
PERSONALISE YOUR GIFT
We can print personalised labels, free gifts cards and even engrave branding or messages onto boxes. Personalisation is all done in house, so we can work with you to create the perfectly tailored solution for you. Check out our box
branding service
for more information on personalisation.
In addition to the gifts shown on this website, we can source specially requested items and personalise them to your own specifications.
SEND OVERSEAS
If you're organising an event at a venue overseas, you can choose from our superb range of wines or champagnes and have them delivered direct to the venue. Read our delivery information to find more.
HELP WITH YOUR EVENT
Our corporate branding service allows your company logo and message to be printed onto our range of gift boxes. We can deliver pre-packed bottles of Champagne or wine ready to use at your event.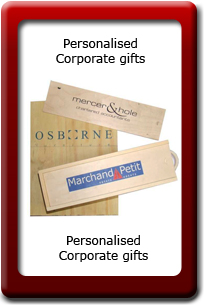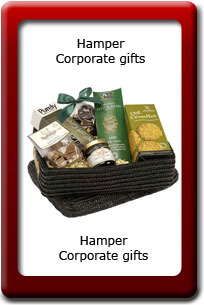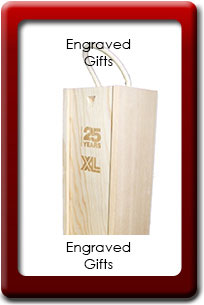 Large order?
Let us do the hard work for you! Simply email
(info@bottledandboxed.com)
the details and we will do all the work, then phone you back to arrange payment. It couldn't be easier!
You can even download our 'Bulk Order Form' to enter all the names and addresses in.

Click here to Download Bulk Order