Open for orders and delivering safely at distance.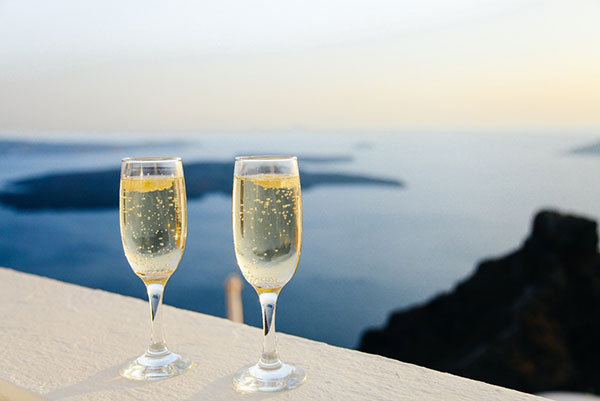 During the past decade, Prosecco has bubbled up from obscurity to become the UK's favourite fizz. Sales of the sparkling wine eclipsed sales of champagne in 2016, totalling a massive £356m according to a report by IRI Worldwide.
With Prosecco well and truly here to stay, there's never been a better time to get clued up on this beautiful bubbly. To help you out, we've answered your most frequently asked questions about this sparkling wine. Whether you're new to the drink or already passionate about Prosecco, you're sure to learn something from this guide, including: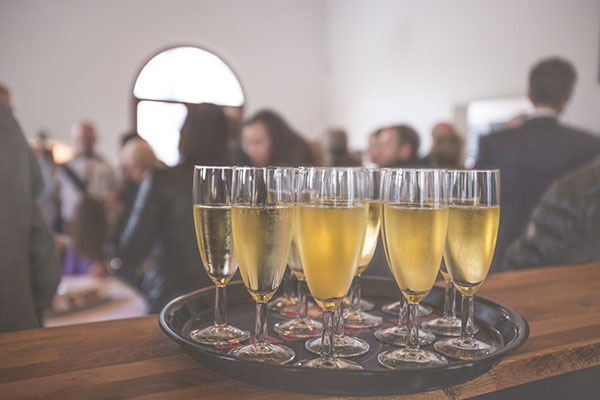 Prosecco is a sparkling white wine that has seen a huge surge in popularity over the past few years here in the UK.
Like its cousins champagne and cava, Prosecco is double fermented, which makes it fizzy. However, Prosecco is unique in the fact its second fermentation takes place in steel tanks rather than in the bottle. This makes it cheaper to produce, and those savings are passed on to the consumer. This method also gives the wine the fresh, fruity notes that make it so accessible.
Prosecco comes from the Veneto region of Italy, which is located around 15 miles north of Venice. Under EU law, wine can only be labelled as Prosecco if it is produced in this region.
Prosecco is made from Glera grapes, which produce a relatively neutral flavour that is suited to sparkling wines. Until 2009, Glera grapes were known as Prosecco grapes, and they're often still called that today.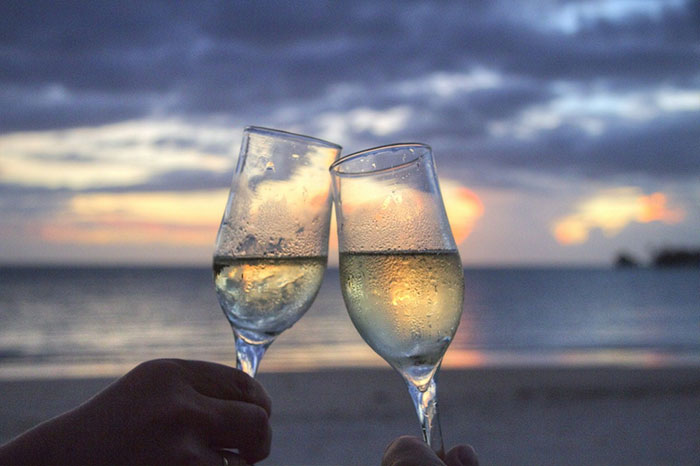 Prosecco and champagne are both sparkling white wines synonymous with celebration. However, any budding sommelier should be aware of the key differences between these two distinct drinks.
The region: Prosecco is produced in the Veneto region of Italy, while you won't be surprised to learn that champagne comes from the Champagne region in France.
The grapes: Prosecco is exclusively made from Glera grapes, while champagne can be made from Chardonnay, Pinot Noir, and Pinot Meunier grapes.
The second fermentation: Both Prosecco and champagne are double fermented, which gives these wines their famous fizz. However, Prosecco is decanted into a steel drum for its second fermentation, while champagne undergoes this process in the bottle it is served in. Champagne is also left to ferment a lot longer than Prosecco.
The taste: Prosecco's Glera grapes produce a neutral taste with fruity notes, and second fermentation process reinforces this clean taste. Champagne, on the other hand, has a distinctive flavour developed by its fermentation process: base notes of toast and biscuit with highlights of almond and orange.
The price: Because it is more expensive to produce and is considered to have a richer flavour, champagne is typically more expensive than Prosecco. However, its neutral palette makes Prosecco a favourite at parties and among people who fancy a bit of fizz but aren't keen on champagne's distinctive flavour.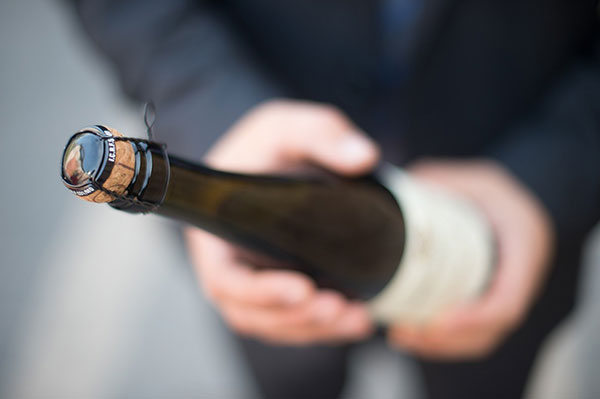 If you want to pour the perfect glass of fizz every time, simply follow these steps:
Remove the foil from the top of the bottle. There's usually a tab that helps make this quick and easy.
Remove the wire cage enclosing the cork by pulling its key down and twisting it counter clockwise until its loose enough to remove.
Drape a tea towel over the bottle, then grip the cork firmly through it with one hand and the bottle with the other. The towel will prevent the cork from flying off, as well as soak up any overflowing fizz.
Slowly twist the bottle of Prosecco, firmly holding the cork in place. The cork will begin to loosen and eventually leave the bottle with a soft pop.
To serve, pour half an inch of Prosecco into each flute — LSA International champagne flutes are ideal — and then leave it to settle for a few moments before filling them. This will prevent your Prosecco from fizzing over the rim.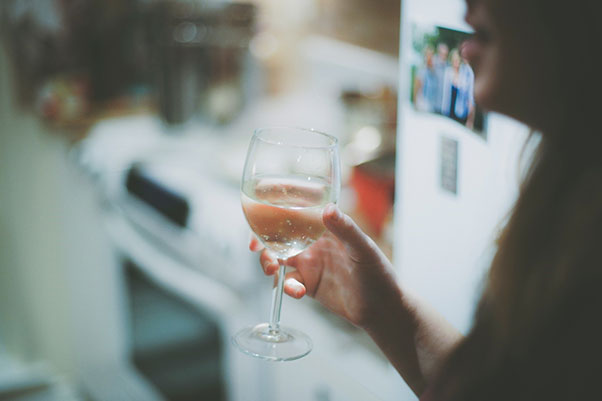 You'll get six 125ml glasses from a standard bottle of Prosecco, which contains 75cl. If you're only half-filling glasses for a toast, one bottle will stretch to twelve glasses.
You can also get magnums and jeroboams of Prosecco. A magnum holds twice as much as a standard bottle, meaning you'll get twelve full glasses or 24 tasting pours from each magnum of Prosecco. A jeroboam is twice the size of a magnum and four times bigger than a standard bottle. You'll get 24 glasses and 48 tasting pours from each jeroboam of Prosecco.
These larger bottles are perfect for parties and weddings where you're going to be serving lots of guests. They'll make a great talking point at your next event and make a perfect present for a Prosecco lover too.
Here's a quick reference chart showing how many 125ml glasses of Prosecco you get from a bottle, a magnum, and a jeroboam:
Volume
How many full glasses does it contain?
How many tasting pours does it contain?
Bottle of Prosecco
75cl
6
12
Magnum of Prosecco
1.5l
12
24
Jeroboam of Prosecco
3l
24
48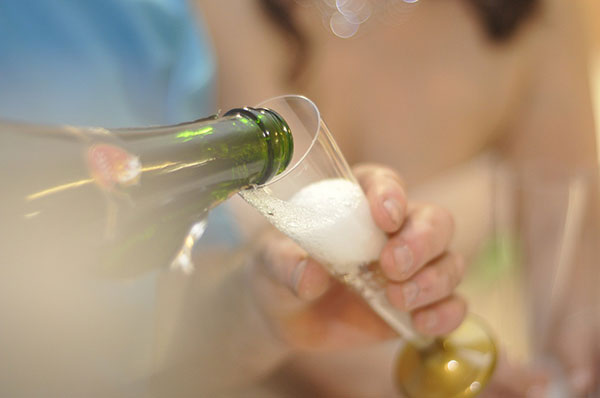 A glass of Prosecco contains around 1g of sugar and 80 calories. Considering a glass of white or red wine contains around 160 calories, a pint of lager 180, and a pint of cider 210, Prosecco is a relatively low-calorie tipple.
Prosecco usually has an alcohol content of around 11–12.5%, making it a relatively low-ABV wine.
How many units are there in a glass of Prosecco?
There are around 2.1 units of alcohol in a glass of Prosecco, and around 12.6 in a bottle. Be sure to check the bottle so you know how many units you're consuming and remember that alcohol affects everyone differently, so you should always use your own judgement when it comes to knowing your limits.
Not all Prosecco is vegan, so make sure to read the label carefully if you're after vegan-friendly fizz. It will be clearly labelled as vegan if it is.
Every bottle of Prosecco made by Bottega, Botter, and Zonin is vegan, so stick to these brands and you won't go wrong.
All wines are gluten-free, so you can consume Prosecco as part of a gluten-free diet.
Once you've opened a bottle of Prosecco, you should replace its cork with a wine stopper (the Vacuvin wine saver is perfect for this), store it in the fridge, and consume the rest within three days. Leave it any longer and it will have lost its fizz and developed an unpleasant vinegary taste.
How long does Prosecco last unopened?
Prosecco is intended to be consumed within a year of being made, so keep an eye on its best-before date and don't buy it too far in advance.
For the best results, Prosecco should be stored upright in a cool, dark place and then chilled to 8–10°C before it's served.
Because Prosecco has quite a neutral flavour, it goes well with a wide variety of foods. This makes it the perfect drink to serve at parties alongside a buffet, as it won't clash with any of the tastes on the table. Of course, it's just as delicious on its own.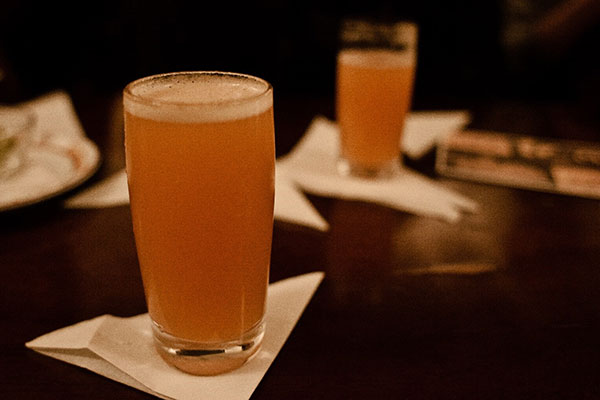 The Bellini is a classic Italian cocktail, and you can make your own in minutes. It's the perfect way to do something a bit different with your Prosecco and always goes down a hit at parties.
Here's how to make a Bellini with Prosecco:
Put one tablespoon of white peach puree in the bottom of a chilled 125ml glass.
Slowly top the glass off with Prosecco. This will stir up the puree and leave you with a pretty, pink drink.
If Prosecco sounds like the perfect present for one of your loved ones, take advantage of our Prosecco delivery, which can get a fantastic selection of fizz to their door by the next working day. All of our bottles and hampers of Prosecco are hand-selected by our experts, so you can rest assured you're getting a quality gift if you order them one of our Prosecco and chocolate gift sets, Prosecco hampers, or some luxury gift boxed Prosecco. These professionally packaged Prosecco gift sets all look fantastic and taste even better, making them the perfect way to show a loved one you care on a special occasion.
Got any pressing questions about Prosecco that weren't answered in this guide? Contact us to ask one of our wine experts today.
With Prosecco well and truly here to stay, there's never been a better time to get clued up on this beautiful bubbly. To help you out, we've answered your most frequently asked questions about this sparkling wine. Whether you're new to the drink or already passionate about Prosecco.