Open for orders and delivering safely at distance.
Laurent-Perrier creates pleasurable wines based on solid know-how. It was the first champagne House to introduce a large proportion of Chardonnay – a minority grape in the region – into the blend of its Brut L-P, the true signature of the Laurent-Perrier style. Laurent-Perrier also created other products, such as Cuvée Rosé Brut, a wine with a unique rosé color with the characteristic aromas of red berries, presented in a special bottle. The House has also created Ultra-Brut. It is the natural descendent of the Grand Vin sans sucre (unsweetened wine) of the 19th century that requires the subtle skill of assembling high-quality grapes, since this wine can only be made from very mature grapes with low acid content.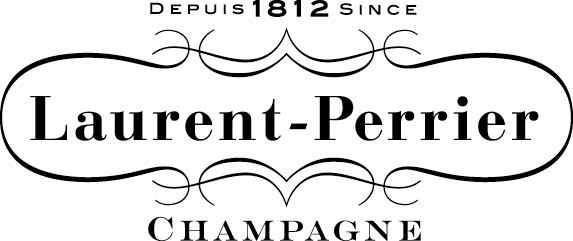 Its elegant and mysterious packaging offers a glimpse into the high quality Brut Millésimé 1995, an assemblage of the most prestigious vintage wines of the Côte des Blancs and the slopes of the Montagne de Reims. The search for exceptional quality is also applied to Cuvée Grand Siècle, an exceptional vintage blend of champagne wines, selected from the very best years. Finally, the Grand Siècle "Alexandra" rosé 1990 is a rare wine resulting from a rigorous selection of grapes from the very best plots, hand sorted before being transformed into wine.

Laurent Perrier Brut Non Vintage Champagne

The flagship of Laurent-Perrier, which embodies the House style; deliciously fresh and easy to drink. The blend is composed of over 55 different Crus (with an average 94% rating). After being aged for over three years, liqueur d'expédition is added and the champagne is matured for a further six months. the result is a delicate yet complex nose, with hints of citrus fruit, and a good balanced palate. Perfect as an apéritif, it also goes very well with food.

Cépages: Chardonnay 45%, Pinot Noir 40%, Pinot Meunier 15%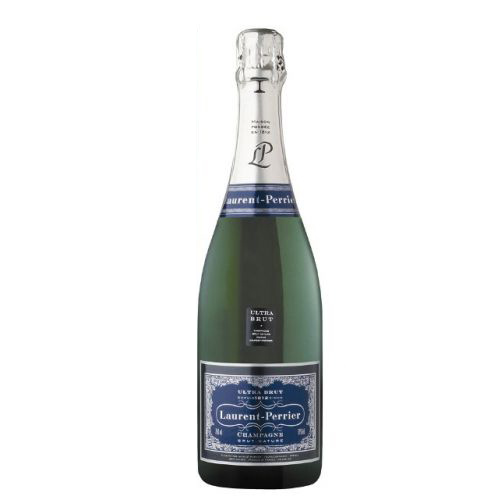 Laurent Perrier Ultra Brut Champagne

In the last century, Laurent-Perrier was renowned for its 'Grand vin san Sucre'. In 1981, Alain Terrier decided to pay homage to this glorious past by creating Ultra Brut, a champagne without dosage. The grapes selected for this wine have a natural acid/sugar balance, so even when fermented to complete dryness no 'liqueur d'expédition' is required. Aged for four years prior to release, this clean,crisp champagne goes particularly well with oysters,caviar and other seafood.

Cépages: Chardonnay 55%, Pinot Noir 45%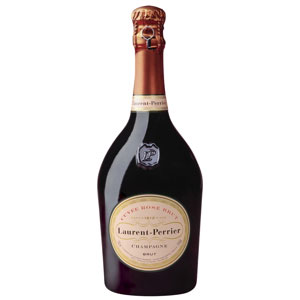 Laurent Perrier Cuvée Rosé Brut Champagne

Made from 100% Pinot Noir grapes from a total of ten 100% rated Grands Crus villages, this champagne gets its glorious pink colour and rounded red fruit flavours from a process know as 'saigneé' in which the skins of the grapes are left in contact with the juice for three days. Laurent-Perrier's Cuveé Rosé not only makes a delicious apéritif, but is also a good match for a variety of different dishes, particularly puddings.

Cépage: Pinot Noir 100%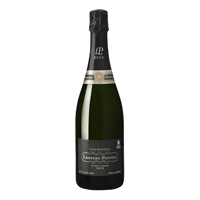 Laurent Perrier Brut Vintage Champagne

Vintage champagnes are made in exceptional years. Ideal ripening conditions produce grapes with balanced acidity and sugar levels, which, unlike non-vintage cuvées, do not need the addition of reserve wines from other years. The blend is made from at least thirteen 100% rated Grand Crus and is aged for a minimum of six years on its lees prior to being disgorged and given a light dosage.

The wine is medium straw yellow in colour with an open and well developed nose. On the palate it is rich, well sustained, with a slight biscuity character from the prolonged lees ageing and a long finish of honeyed ripe fruit.

Cépages: Chardonnay 55%, Pinot Noir 45%
Laurent-Perrier creates pleasurable wines based on solid know-how. It was the first champagne House to introduce a large proportion of Chardonnay – a minority grape in the region – into the blend of its Brut L-P, the true signature of the Laurent-Perrier style. Laurent-Perrier also created other products, such as Cuvee Rose Brut,